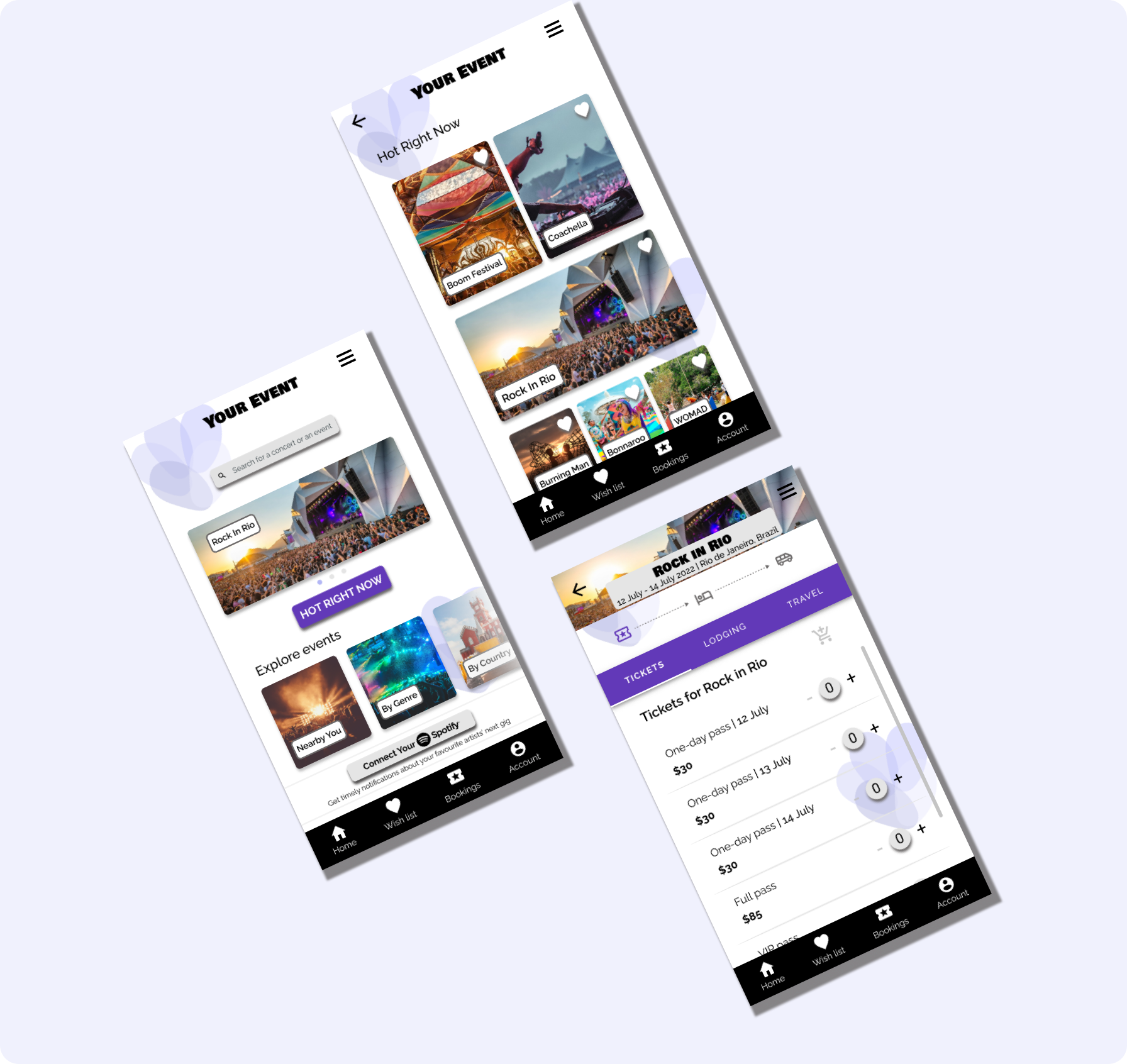 Event ticketing application
Duration
May - June 2021
Product

Mobile app

Prototype link
Responsibilities

Accessibility

Affinity diagrams

Design iterations

Design thinking

Digital wireframes

Low and high fidelity prototyping

Paper wireframes

Usability studies

User interviews

User personas

Role

UX Designer

Team
Dany Stecova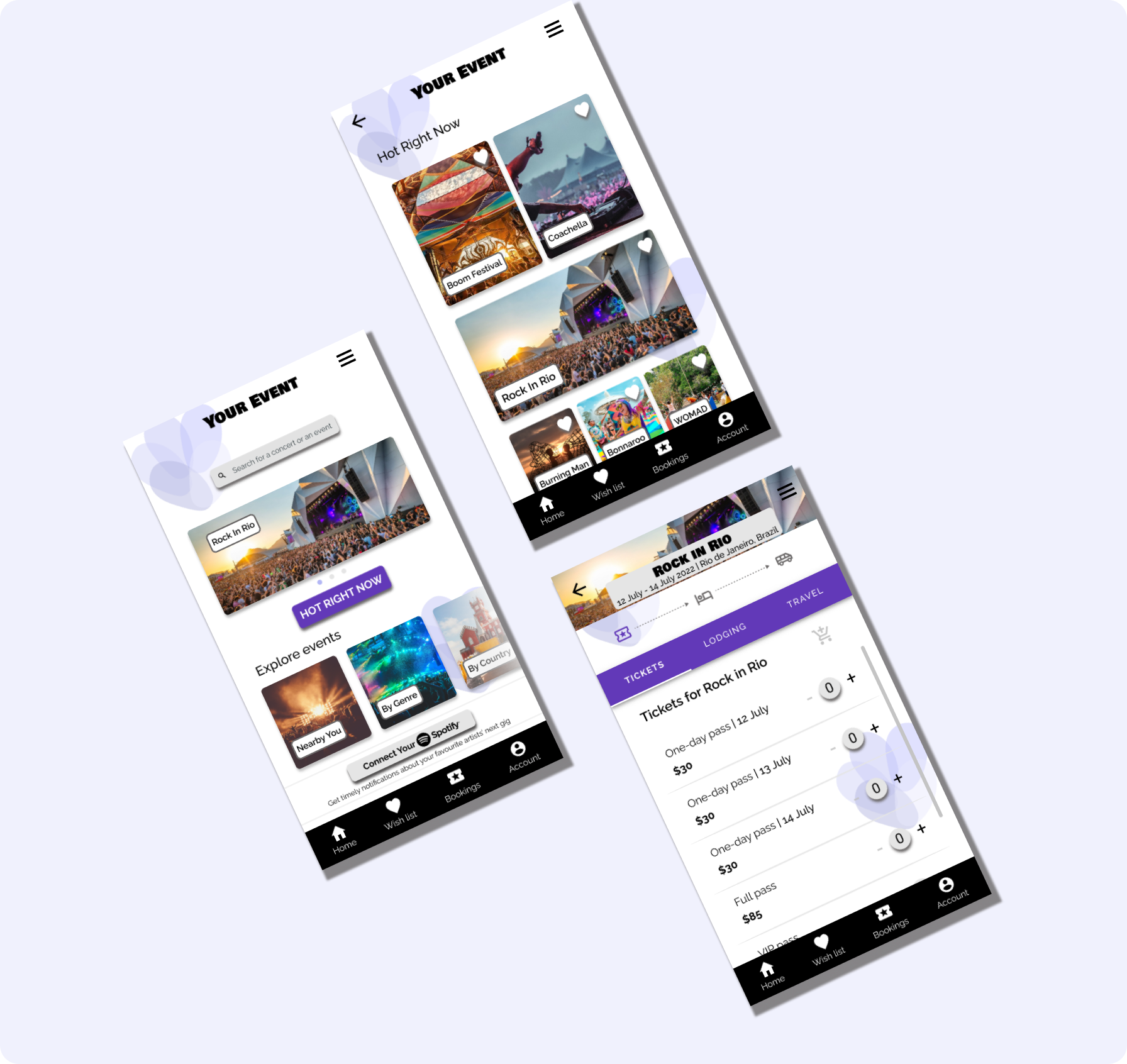 For users going abroad or traveling long distances to attend a live event, like a festival or a concert, it requires a significant amount of time and effort to make research about the event and the location, and organize all the necessities like event tickets, accommodation and transportation.
Create an application that allows users to book tickets, accommodation and travel in one go and without much hassle.
Process
Empathize & Define
Ideate
Prototype & Test
Learnings
User testing matters
The biggest learning for me was to always put user first and to relentlessly test and iterate on designs. All small details matter and they add up to provide a value to the end user.
High-Fidelity Prototype