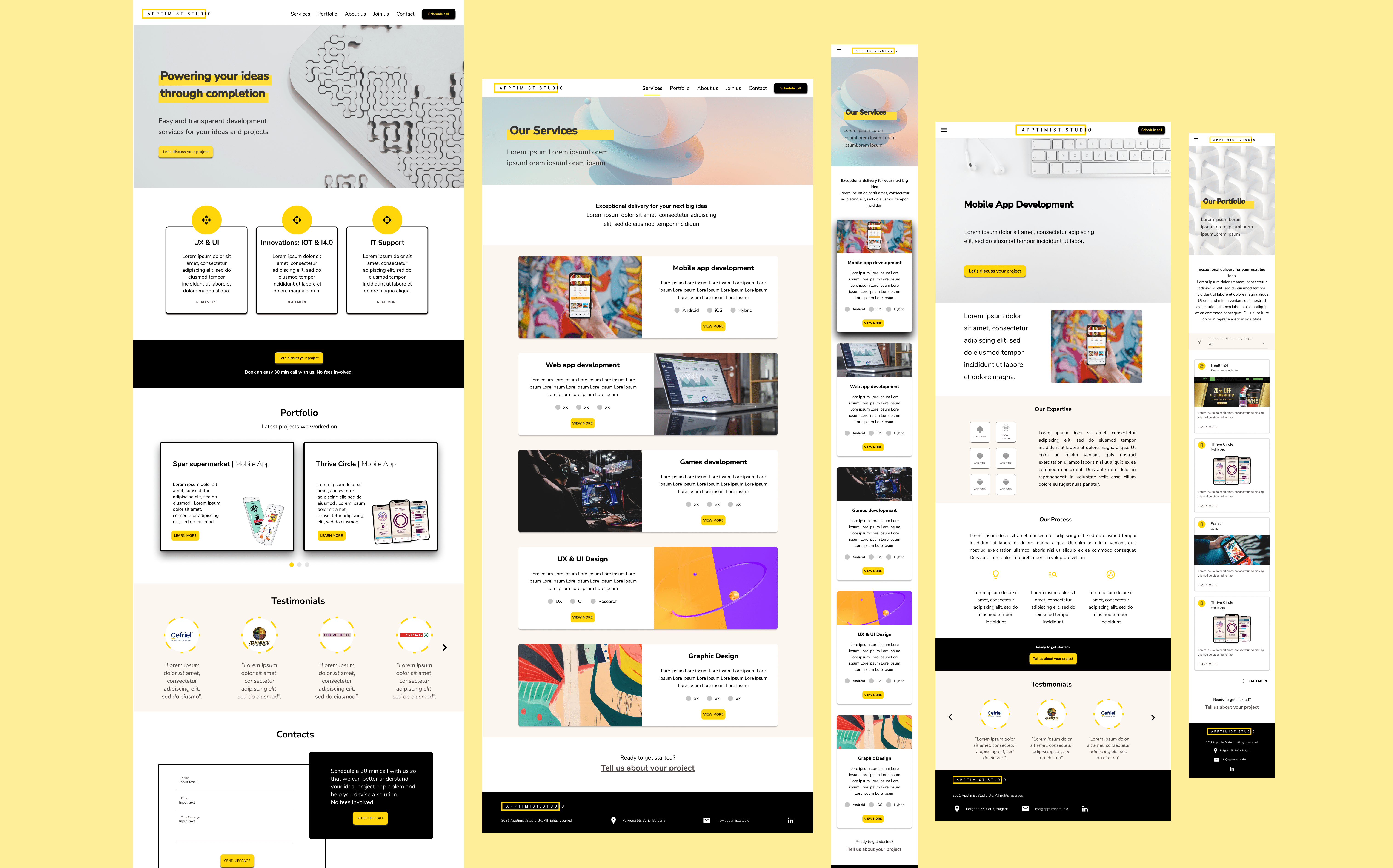 Website design for a software agency
Duration
June 2021
Product

Responsive Website

Prototype link
Responsibilities

Accessibility

Competitive audit

Digital wireframes

Low and high fidelity prototyping

Paper wireframes

Role

UX Designer

Team
Dany Stecova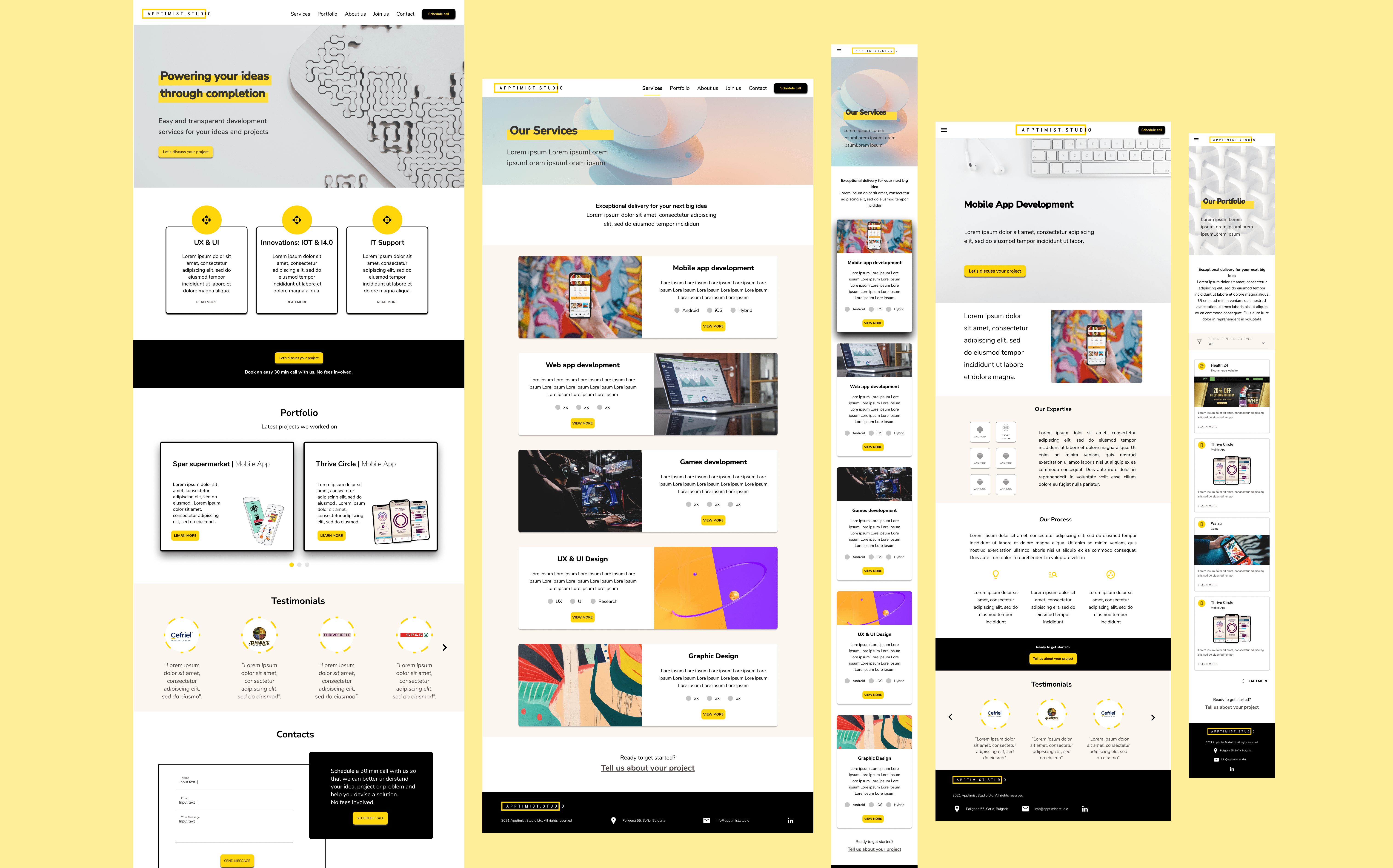 Apptimist studio used to be a one-person company, the website of which showed their credentials and portfolio. The company grew over time to a software development agency, with addition of business partners and a growing number of freelancers & services offered. The biggest challenge was to design a new company experience in a way that was complementary to the CMS system the company has adopted.
Create a new website that would convey the nature and positioning of the agency as a B2B company, showcasing a variety of experiences and services to offer, which would include a style guide based on the company's logo. At the same time, create reusable components in line with the CMS system's prerequisites, enabling thus future growth and responsiveness for multiple devices.
Process
Empathize & Define
Ideate
Prototype & Test
Learnings
Time efficiency
It is important to start early on with creating reusable components to reduce the time spent on iterations and ensure consistent look and feel.
Communication
Working with numerous founders of the company, it was important to align everyone on the design direction and get continuous feedback on the iterations of the mockups.
Prototype