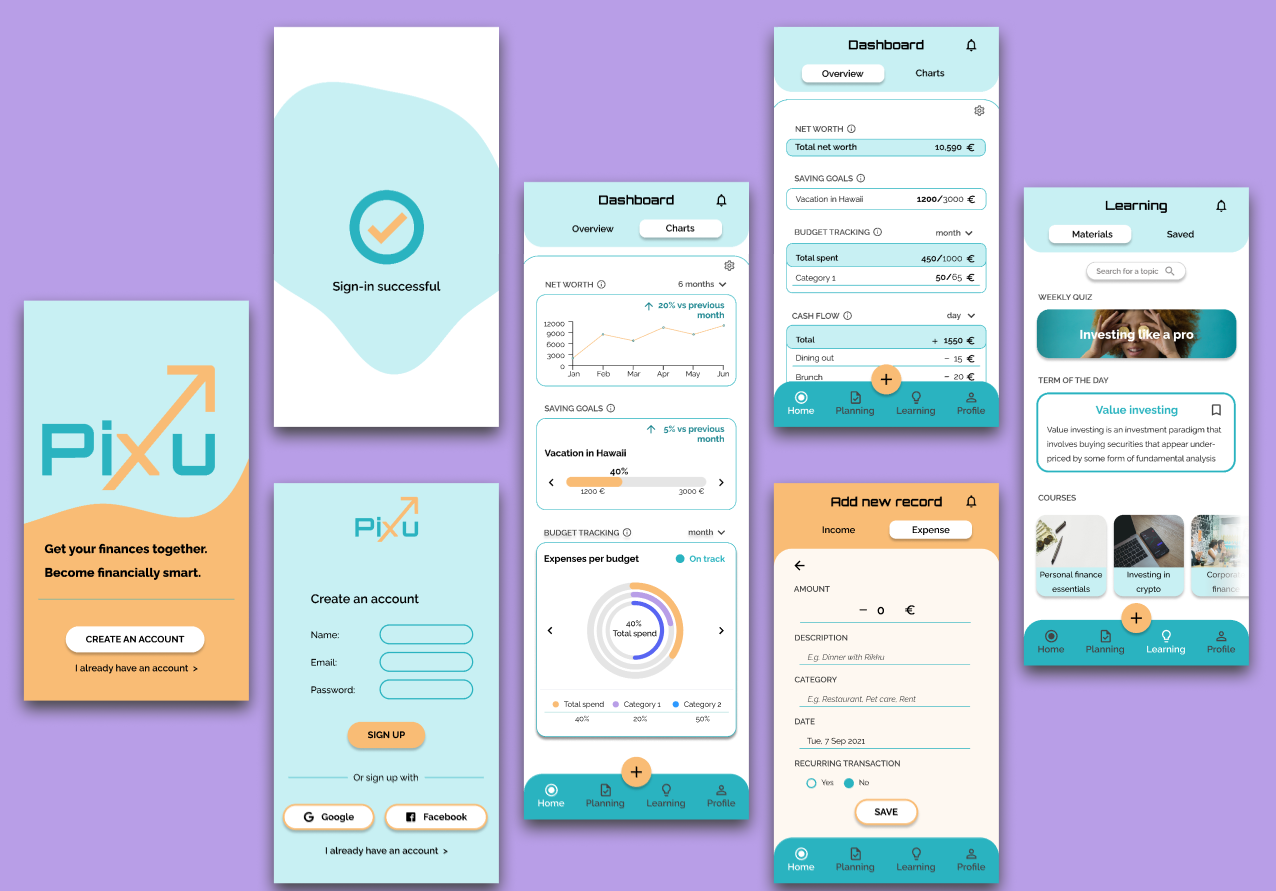 Pixu_Personal Finance App
Duration
August - ongoing
Product

Mobile app

Responsive design

Web app

Prototype link
Responsibilities

Accessibility

Competitive audit

Conducting interviews

Design thinking

Digital wireframes

Low and high fidelity prototyping

Paper wireframes

Research preparation

Usability studies

User personas

Role

Product Designer

Team
Dany Stecova
Context
I started working on Pixu as part of a UX certificate program but it quickly evolved into a passion project. Prior to Pixu, I had started to monitor my finances and I had donwloaded a number of applications but none of them have fully resonated with my needs. I became therefore resolved to create an application that I would like to use myself. Then, when I was connecting with several users for a foundational research, I noticed an opportunity in the market to create a more intuitive, customizable application that provides users with actionable insights. I have since created an initial prototype, which you can find at the end of this page and am working on the next version, while continuously testing and iterating with the users. Have a question or want to submit a suggestion? 📧 [email protected] Thank you for reading 🙂 🙏🏻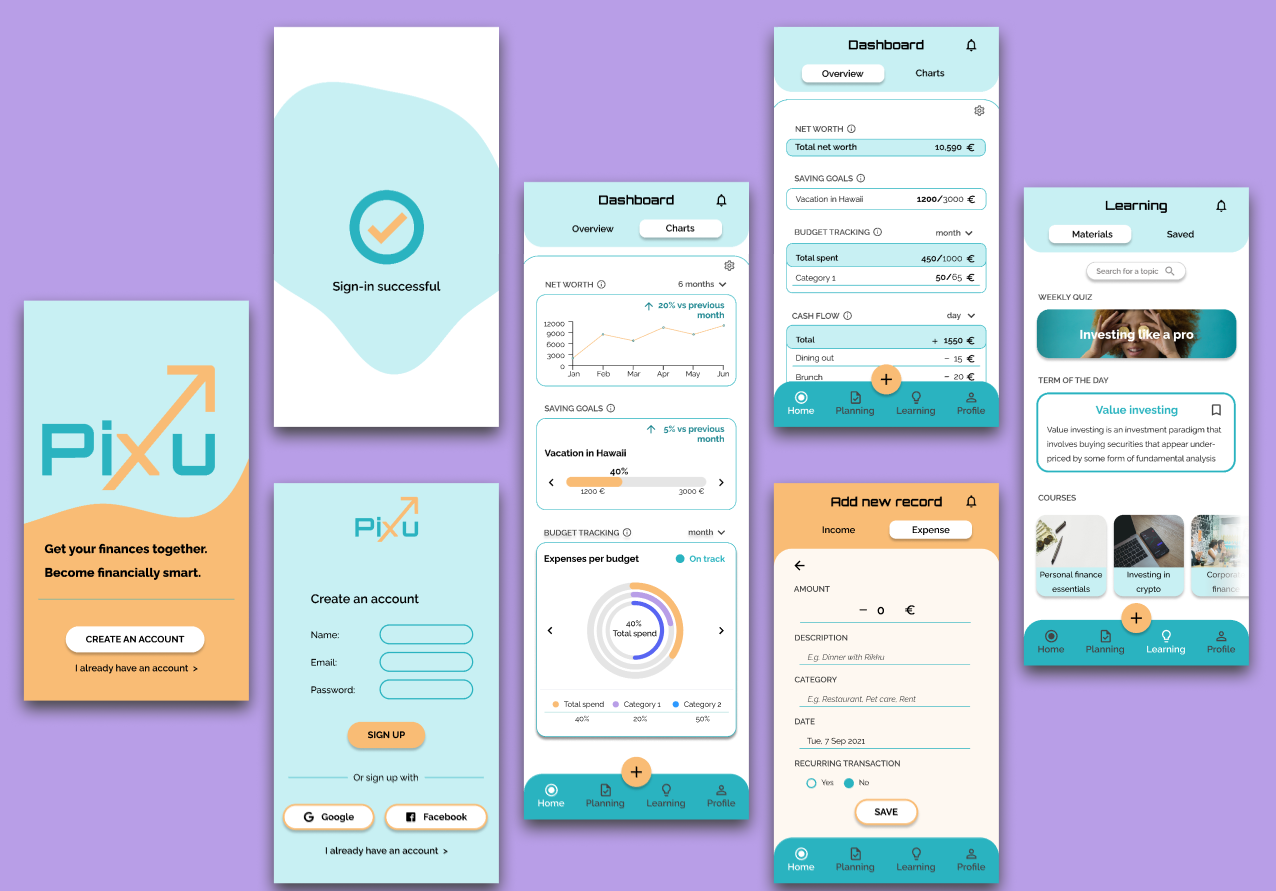 Young millennials and gen Z (over 18yo) are busy with working on their careers or getting through their education, yet they are aware that their approach towards personal finance has the power to make or break their future. They want to make sound financial decisions and put their saved money to good use.
Create a safe and easy way for people to feel in charge of their finances and become confident in taking financial decisions by upskilling their knowledge about various finance topics.
---
Process
---
Learnings
Pain points and their different influence on the user's behaviour
I learned while designing this application, that while time (or lack of it) was mentioned by users as a key issue in managing their finances, they were even more concerned about the safety and security of their resources. This became clear when the users rejected the possibility to link their bank account to the application as they deemed such action unsafe. This has then constrained me to think about the matter differently and come up with solutions that would speed up the expense recording process wihtout forcing the users to link their accounts.
The power of actionable insights
After some iterations and user testing, I realized that showing information to people is just that - showing information. People are constantly exposed to data but the real action comes from showing actionable insights. Telling stories with the data is key to change behaviour or take action. I therefore researched the topic of data visualization and I am still iterating with users to come to a solution that will spur action.
Prototype Mobile