Paper and digital wireframes
Paper wireframes
With a clear problem statement and crazy 8's exercise, I then proceeded to list the main functioning of the application. These all then informed the direction I have taken with sketching the paper wireframes.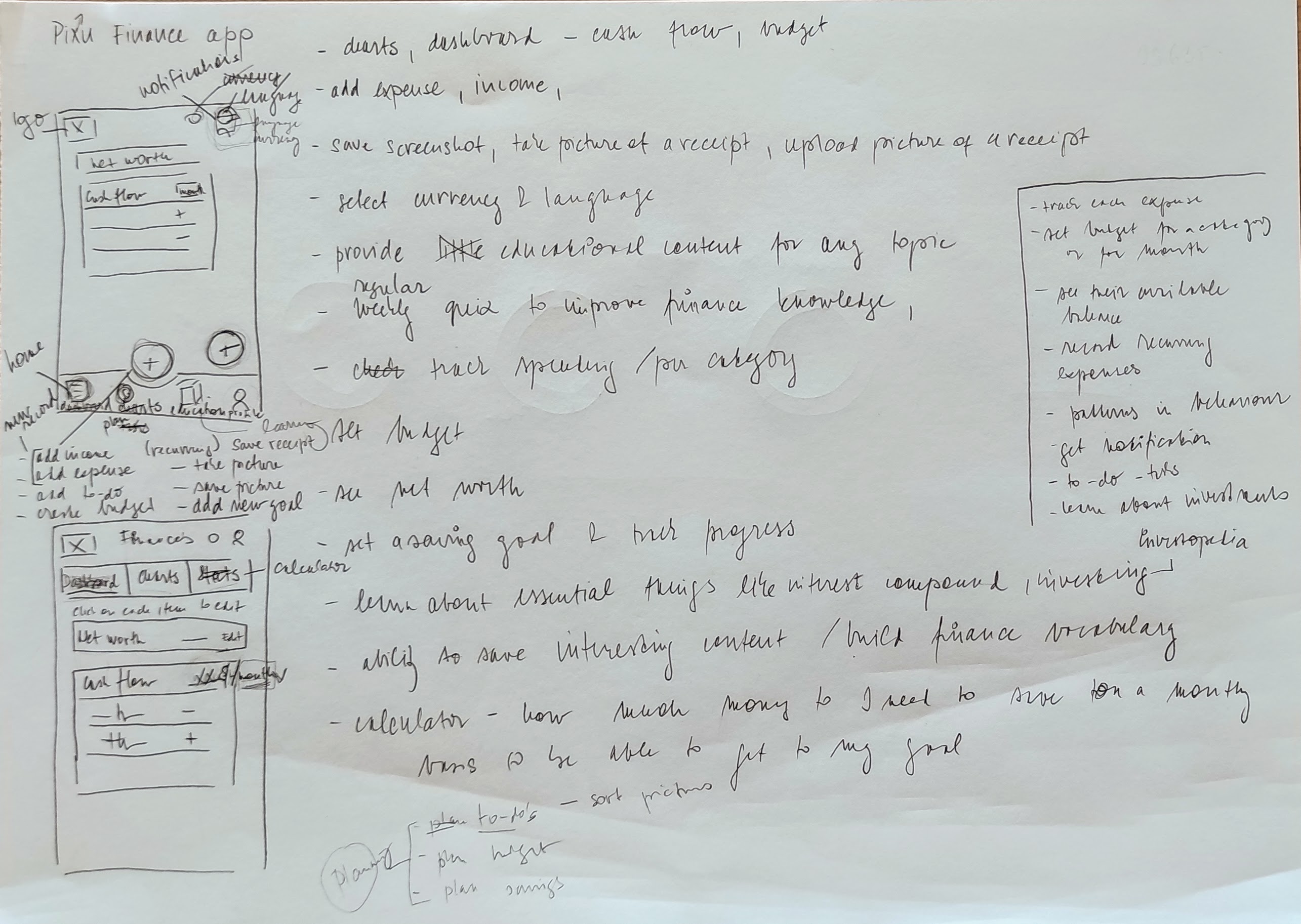 Digital wireframes
After the initial paper wireframes, it was time to create simple digital ones and start testing the assumptions with the users.
In line with the 'time' pain point identified, I have prepared digital wireframes based on the assumption that connecting bank accounts to the app would be preferred by the users as it would save significant amount of time for them.